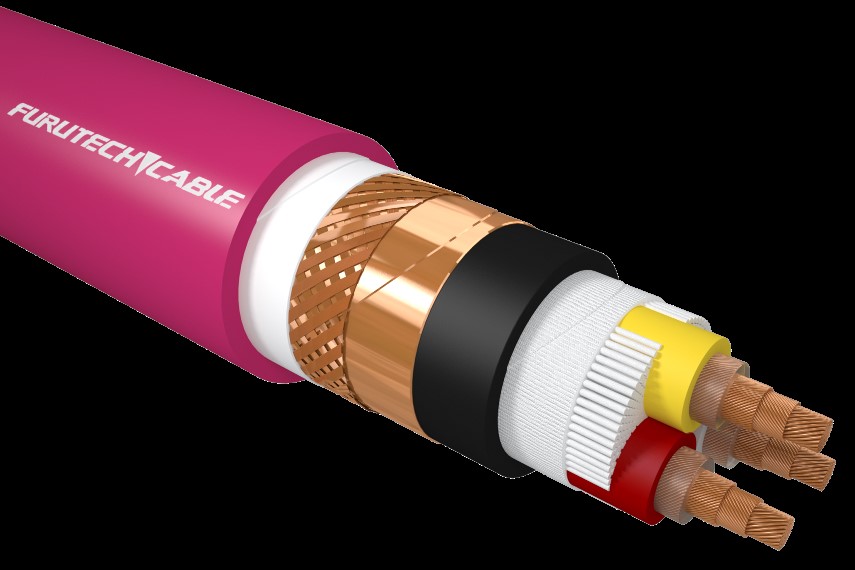 DPS-4 - Limited Edition
<海外限定販売>
Ulitimate High End Audio Grade Power Cable
インフォメーション
特徴
Furutech's α (Alpha) OCC‐DUCC is one of a select few of conductors that Furutech engineers have found to excel in sound reproduction. α (Alpha) OCC –DUCC is constructed using a combination of DUCC Ultra Crystallized High Purity Copper and Furutech's world famous Pure Transmission α (Alpha)-OCC.

Furutech DUCC Ultra Crystallized High Purity Copper -- supplied and regulated with strict quality control by Mitsubishi Materials Industries -- is one of the best conductors Furutech engineers have found for signal transmission. (MMI is the leading manufacturer of the highest-purity oxygen-free copper in the world)
Mitsubishi process this extremely pure oxygen-free copper with new technology that optimally aligns the crystals while reducing the number of crystal-grain boundaries resulting in a tremendously efficient conductor.
Straight OCC's benefits are its larger "fibrous" crystals in which one dimension is longer than the other two so as to create as few crystal junctions as possible. Thus, OCC's sensitivity to directionality; one path exhibits the least resistance. Furutech's world famous Pure Transmission α-OCC is the result of further processing with the Alpha Super Cryogenic and Demagnetizing treatment.
However, DUCC purity goes a significant step further. Mitsubishi Materials designed the new conductor to optimally align the copper crystal grain structure in addition to reducing crystal grain boundaries. As a result, DUCC is less sensitive to directionality than OCC.

仕様
Conductor: Alpha-OCC + α-DUCC (7N Class) - Wire size: 11AWG / 4.02 Sq.mm

Construction(pcs/mm:
Inner - 79/0.18α-OCC (Right rotate)
Middle - 37/0.18α-DUCC (Left rotate)
Outer - 42/0.18α-DUCC (Right rotate)

Inner insulation: Audio Grade FEP (Fluoropolymer)
Outer insulation: Audio Grade P.E.( Red、Yellow、Natural)
Inner sheath: Audio Grade Flexible PVC (Black) incopprating Nano-Ceramic and Carbon particle compound damping material
Shield: Cu-Foil + Braided OFC + Paper
Outer sheath: Audio Grade Flexible PVC (Rose Red)
Outer diameter: 17.0mm Approx.


Nano-Ceramic / Carbon particle compound
Important customer notice:
Only products sold by authorized Furutech dealers are covered by warranty. In order to obtain warranty service, proof of purchase from the authorized Furutech dealer must be provided to either the Furutech dealer or the Furutech distributor in the country of purchase. The team at Furutech and our partners worldwide thank you for your understanding.
Caution* eBay, Amazon, Yahoo Auction and Rakuten resellers in Japan are not authorized Furutech dealers and there have been confirmed cases of counterfeit products being sold on these platforms out of Japan. Caution* There have been confirmed cases of counterfeit products (Furutech replicas) being sold out of China and Hong Kong on eBay and www.aliexpress.com. Furutech advises against purchasing from either site any "Furutech" labeled product that ships from China or Hong Kong.